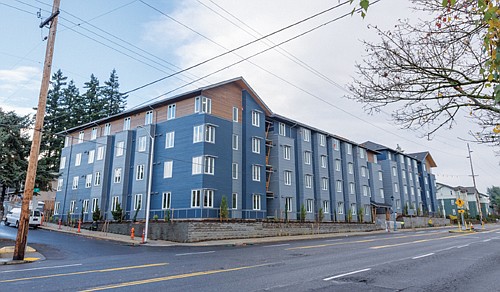 Hazel Heights is a new affordable housing complex that will be home to 153 households on Southeast Stark Street at 126th Avenue.
Stories this photo appears in:
Non-profit opens complex for 153 households
People are coming together to solve Portland's housing crisis. Central City Concern, Portland's non-profit serving people impacted by homelessness, poverty and addictions since 1979, has opened Hazel Heights, the first of three buildings in the Housing is Health initiative—a pioneering commitment from local hospitals and health systems in supportive, affordable housing.