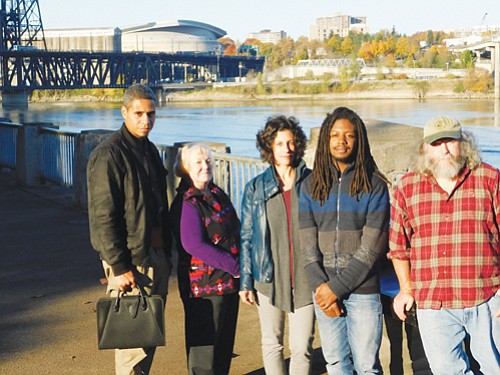 Citizen advocates representing the Portland Harbor Community Coalition apply pressure to make sure the EPA's Superfund Site cleanup plans to remove toxins in the Willamette River are carried out and benefit the community. Pictured (from left) are coalition members Rahsaan Muhammad, Jackie Calder, Cassie Cohen, Donovan Smith and Bob Sallinger.
Stories this photo appears in:

Citizen activists keep watch on EPA cleanup plans
Community advocates are raising alarms to how the U.S. Environmental Protection Agency plans to evaluate future cleanup work as plans move ahead to isolate and remove decades of toxic pollutants from the Willamette River.