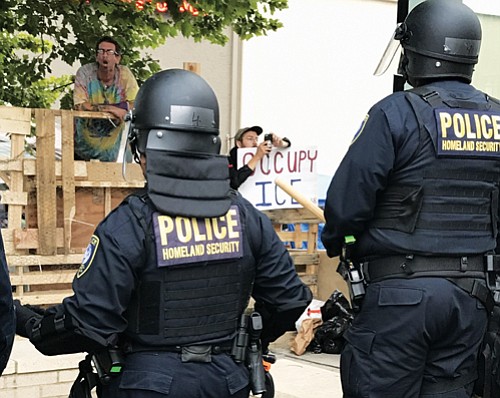 Federal police officers stand guard after clearing a path to the U.S. Immigration and Customs Enforcement (ICE) holding facility on Southwest Macadam Avenue on Thursday, June 27. Nine protestors blocking the entrance of the building were arrested.
Stories this photo appears in:

Path cleared; protest camp continues
A federal immigration building in southwest Portland reopened Monday as a protest against President Trump's immigration polices continues outside the building.