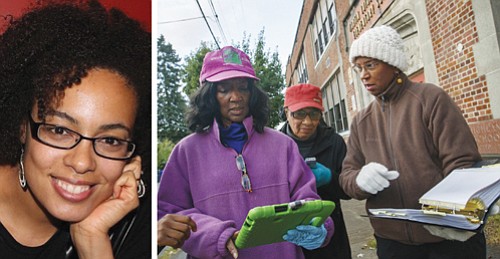 Vickie Naylor (from left), Bernadine Clay, and Donna Maxey look over the walking route as they take part in a unique program blending the physical activity of neighborhood walks with social engagement and reminiscing, a way of slowing mental decline and improving physical health. Pictured on far left is Raina Croff, Ph.D., assistant professor of neurology at OHSU, and designer of the program called Sharing History through Active Reminiscence and Photo imagery, or SHARP.
Stories this photo appears in:

OHSU study finds benefits for aging brains
Unique program focuses on brain health while also serving as a way of preserving the stories of community black elders.