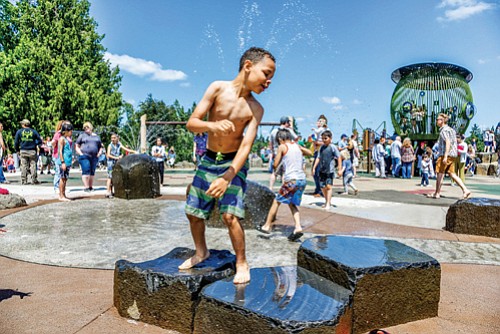 Cooling off is so much fun at the new splash pad at Spring Garden Park, located at 3332 S.W. Spring Garden St. You can keep cool at all Portland Parks & Recreation splash pads, fountains and pools which are open for the summer season.
Stories this photo appears in:

Blast of summer to persist
When it's hot, it's important to stay cool and hydrated.