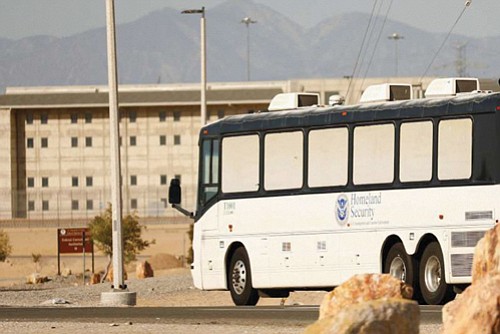 A homeland security bus carries detained asylum seekers to a federal prison in California. Immigrants swept up by President Trump's "zero tolerance" immigration policy at the U.S. –Mexico border have also been sent to the federal prison in Sheridan, Ore. where conditions have been described as intolerable.
Stories this photo appears in:

Advocates say immigrants held are desperate
"We are dying day by day inside here," one detainee said, William Teesdale, chief investigator for the federal public defender's office in Oregon, wrote in a filing in federal court in Portland.