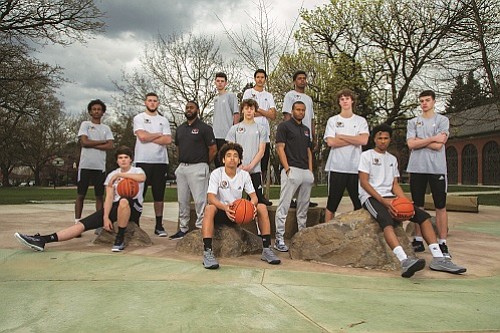 Adidas International Elite 16U is an amateur youth basketball team lead by Nate Bowie, who spent eight years as an international professional basketball player. He takes his knowledge of the ins and outs of the game to provide more opportunities for kids in the younger 8th-10th grades, and giving them more exposure to college recruiters than would normally be possible.
Stories this photo appears in:

Coach offers kids opportunity for success
A basketball team for youth is changing the game when it comes to giving kids opportunities to college scholarships and putting them on track to a professional athletic career.