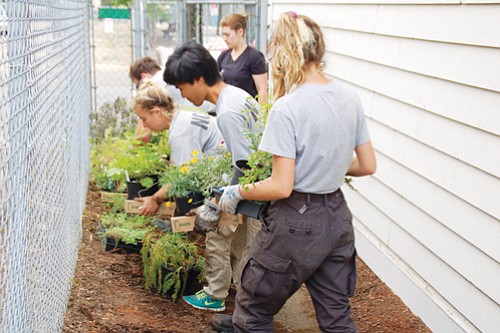 In an effort to preserve affordable housing in gentrified northeast Portland, AmeriCorps crew work on upgrades to the Alberta Commons Apartments, including landscaping, as plants are prepared for transfer to a new garden. The apartments are owned by the non-profit Sabin Community Development Corp.
Stories this photo appears in:

Non-profit partners with AmeriCorps to revitalize homes
A nonprofit in northeast Portland is hosting 12 AmeriCorps volunteers this summer to protect vital affordable housing by upgrading homes with green technology, building community gardens and more.