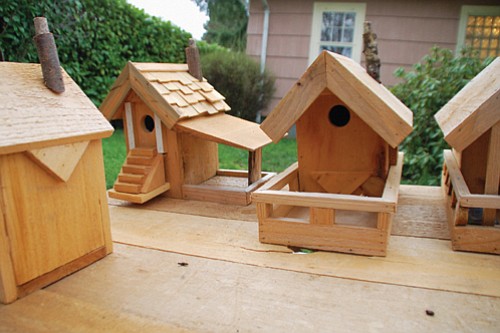 George Mayes uses recycled and found material as well as environmentally friendly, organic cedar to craft bird feeders that look like miniature mountain lodges.
Stories this photo appears in:

Portland man builds unique, sustainable birdhouses
You won't see a more popular street vendor with humans and animals alike than the birdhouse toting George Mayes, who makes a striking impression on street corners with his bicycle and hand-crafted wooden trailer. Packed full of what looks like rustic, miniature cabins -- some even complete with chimneys, staircases, awnings and roof shingles – the cart is loaded with the future nesting homes for our feathered, flying neighbors.