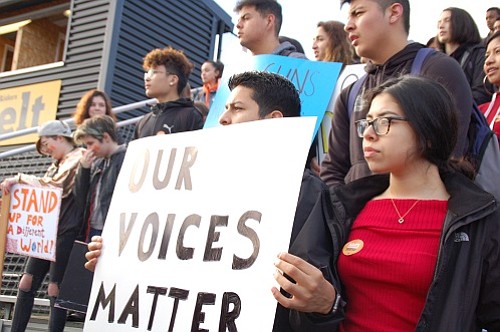 Classmates at Roosevelt High School walked out of school at 9:40 a.m. Wednesday and gathered outside for a rally to talk about gun laws in the U.S. and provide a moment of silence to memorialize the 17 who were shot down in Parkland, Fla. last month. They returned to class an hour later.
Stories this photo appears in:

Walkouts a unifying message on reducing gun violence
At least 45 Portland area schools joined hundreds more across the nation Wednesday in solidarity with student-led walkouts to declare "enough" in response to growing gun violence and the mass school shooting in Parkland, Fla. one month ago.