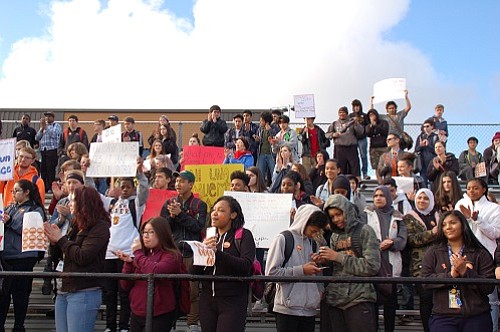 Roosevelt High School students assemble in the stands of their athletic field to add their voices to the issue of gun violence and school safety during a school walk-out in solidarity with similar actions Wednesday at schools across the nation. Portland School Superintendent Guadalupe Guerrero and Oregon Gov. Kate Brown and others also showed their support by attending the demonstration.
Stories this photo appears in:

Walkouts a unifying message on reducing gun violence
At least 45 Portland area schools joined hundreds more across the nation Wednesday in solidarity with student-led walkouts to declare "enough" in response to growing gun violence and the mass school shooting in Parkland, Fla. one month ago.