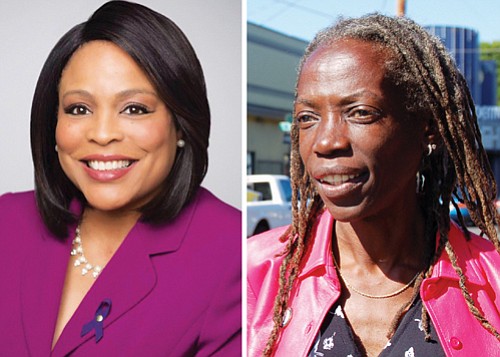 Activist and former state representative Jo Ann Hardesty (right) won nearly 46 percent of the vote in Tuesday's May Primary election for a seat on the Portland City Council, falling short of the at least 50 percent plus one vote total needed to avoid a runoff. She will face Multnomah County Commissioner Loretta Smith (left) in the November General Election. Smith finishing in second place captured about 21 percent of the primary vote.
Stories this photo appears in:

Smith optimistic she can catch Hardesty
It's certain that Portland will seat its first black female City Council member next year as the two top candidates in the race, Jo Ann Hardesty, who captured 46 percent of the vote, and Loretta Smith, with the second highest total of 21 percent, will face off in the November.