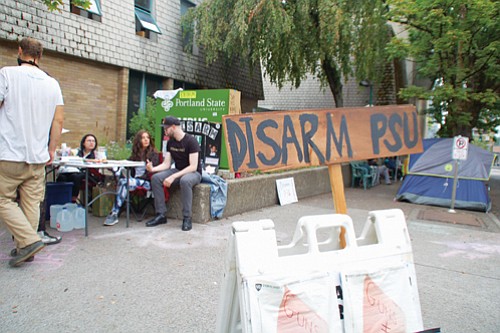 Student Union members at Portland State University on Monday were overseeing an encampment outside the PSU Public Safety Office as an "Occupy PSU" protest calling for disarming campus police enters its second week. The students also distributed literature and answered questions about their cause.
Stories this photo appears in:
Call to disarm campus security enters second week
Portland State University students began a second week of camping outside the offices of the university's Public Safety Office on Monday to protest the campus officer-involved shooting death of Jason Washington and call for the disarming of campus police entirely.