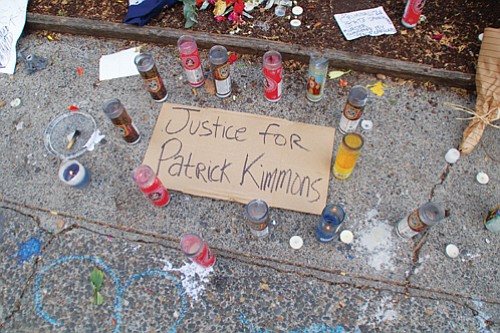 Flowers, candles and messages honor the memory of Patrick Kimmons who died in an officer-involved shooting Sunday in downtown Portland.
Stories this photo appears in:

Officers confronted man after hearing shots fired
A community is in mourning even as many questions remain unanswered in the wake of an officer-involved shooting early Sunday that left one man dead. It happened around 3:30 a.m. at Southwest Third and Harvey Milk Street (formerly Stark) as police responded to civilian-on-civilian gunfire that left two others injured.