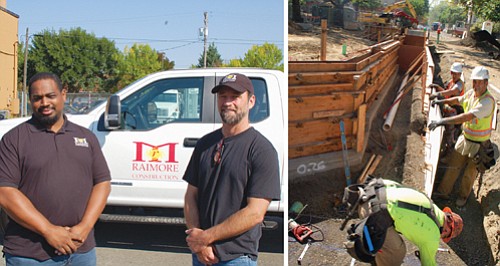 Raimore Construction Project managers Jesse Jackson (left) and Bill Bruce are two of the top assistants to Raimore co-founder and owner Jeff Moreland. The African-American owned company has grown from a small trucking firm into a prime contractor over the past 20 years.
Stories this photo appears in:

Black owned firm grows into major employer
From humble beginnings to winning multi-million dollar contracts, the black-owned construction company Raimore Construction of northeast Portland has proved what positive benefits can happen to communities of color when government agencies and other private contractors invest in contracting with small and minority businesses.