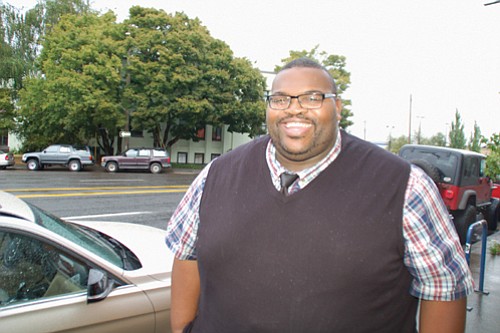 Jarvez Hall, executive director of the nonprofit East Metro economic Alliance, says he's excited by efforts between government and private enterprise to create jobs and small businesses opportunities in east Multnomah County.
Stories this photo appears in:

Jarvez Hall grows prospects in culturally diverse region
East Multnomah County is one of the most culturally diverse areas in the state, and also one of the poorest. That reality has been the impetus behind push by the nonprofit East Metro Economic Alliance (EMEA) to transform the east county area by coordinating economic development with East Portland as well as the four cities that comprise the eastern end of the county – Gresham, Wood Village, Fairview and Troutdale.