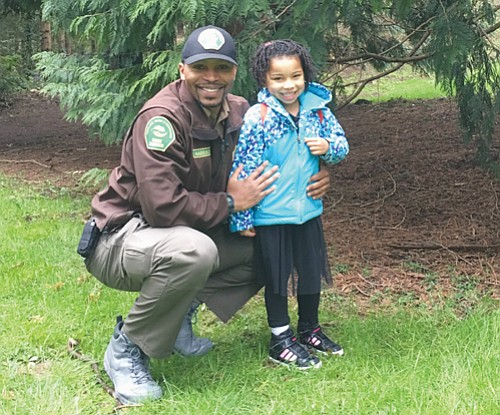 Vicente Harrison, a ranger with Portland Parks and Recreation, is pictured at Washington Park with his daughter Harper.
Stories this photo appears in:

Manager gets call after proving his abilities
Portland Parks and Recreation's Vicente Harrison has been promoted to Security and Emergency Manager for the Portland Park Ranger program. Harrison joined the PP&R team in 2012 as a seasonal Park Ranger. He went on to earn a permanent Ranger position, and in 2016 was promoted to Park Ranger Supervisor. His employment advancement comes after he proved his versatility, dedication and people skills by driving positive changes in the Ranger Program, officials said.