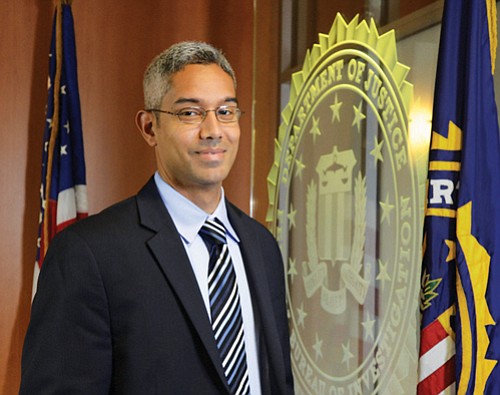 Portland FBI Special Agent Yaqub Prowell represents one of the skilled career officers who work out of the Portland's FBI office. "In the FBI we are working toward a more diverse and inclusive culture to better reflect those we serve, he said.
Stories this photo appears in:

Agent's service is a second career
From bakers to bankers and teachers to truck drivers, the FBI is made up of people from every potential background, and these "unexpected agents" help to make the Bureau both strong and successful. The FBI currently has about 13,000 Special Agents. Over its 110-year history, the agency has been known for hiring accountants, lawyers, former cops, and military veterans to fill those jobs. The Bureau also knows, though, that diversity in all ways at all levels makes the agency a better advocate for the people it serves: you!