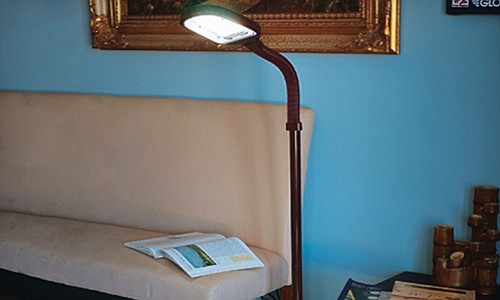 Bulbs that mimick the sun offer a more natural kind of light.
Stories this photo appears in:

Fall is here, the days are shorter. The dark is coming fast. When the sun isn't up when you wake up and it's dark before you head home at night, you can feel like hibernating like a bear. A trip to any place where the sun shines would help you get through winter. If only you could migrate with the seasons. But no; you have to stay and work in gray, rainy Portland. There is help. All you have to do is trick your body to think that the sun is shining.