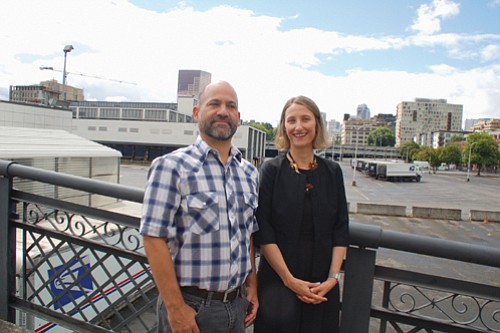 Tony DeFalco, deputy director of the nonprofit Verde organization, a group rooted in helping low-income communities in Portland, and Kimberly Branam, executive director of Prosper Portland, the city's economic development arm, oversee plans to develop 32 acres of prime Pearl District real estate for new housing and retail development, dubbed the Broadway Corridor.
Stories this photo appears in:

A Jobs and justice mandate for Broadway development
Portland has mismanaged economic and residential development in the past and caused the diaspora of much of its African American community. But now the city is taking a different tact to determine the scope of a major downtown development.