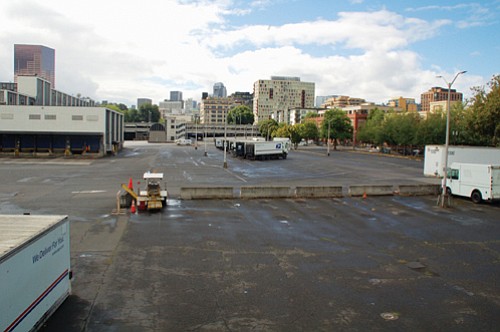 Dubbed the Broadway Corridor, 32 acres of prime Pearl District real estate will be redeveloped for new housing and retail under a Community Benefits Agreement, or CPA, a legally binding agreement between the city, developer and community advocates to make sure the project benefits Portland's diverse and disadvantaged populations.
Stories this photo appears in:

A Jobs and justice mandate for Broadway development
Portland has mismanaged economic and residential development in the past and caused the diaspora of much of its African American community. But now the city is taking a different tact to determine the scope of a major downtown development.