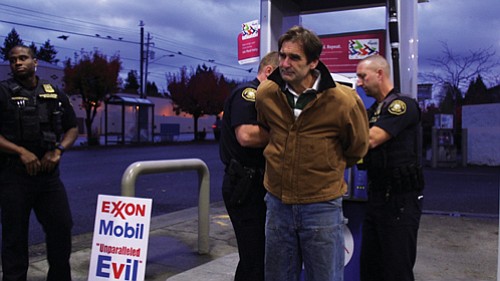 If a crime is committed in order to prevent a greater crime, is it forgivable? Is it, in fact, necessary? 'The Reluctant Radical,' presented Wednesday, Sept. 12 by the Northwest Film Center, follows activist Ken Ward as he confronts his fears and puts himself in the direct path of the fossil fuel industry to combat climate change.
Stories this photo appears in:
'Reluctant Radial' screens with director
'The Reluctant Radical' follows activist Ken Ward over the course of a year and a half of civil disobedience, culminating in the coordinated direct action. While charges against the filmmakers have been dropped, the other activists, including Ward, still await trial with no regrets.