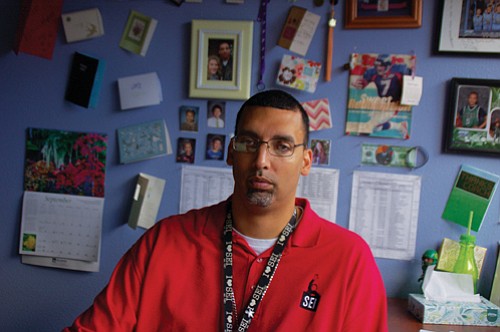 Sahaan McKelvey used his expertise helping African American families at the Portland non-profit Self Enhancement, Inc. to help craft the framework for Metro's housing bond to create affordable housing to help people of color and other disadvantaged populations. The measure will be on the ballot this November.
Stories this photo appears in:

Measures aimed at growing need
In a region where rent and housing prices have increased far faster than wages and a growing homeless population is one of government's most pressing problems, a new ballot measure coming in the November General Election proposes an affordable housing bond that leverages $652.8 million in new tax revenues for additional affordable housing units across the greater Portland area.