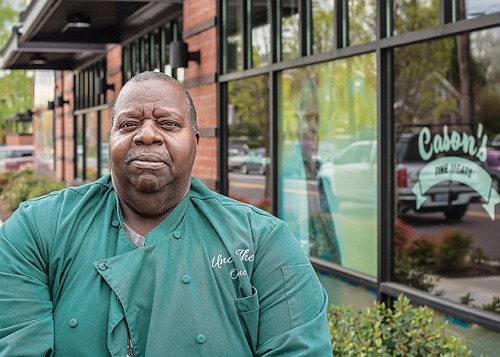 Theotis "Uncle Theo" Cason of Cason's Fine Meats is moving his family-owned, first-generation company to the Alberta Commons retail block on Northeast Martin Luther King Jr. Boulevard and Alberta Street. For more than 40 years. Cason has provided flavorful and fresh, all-natural products to the community.
Stories this photo appears in:

Three black businesses moving to Alberta Commons
Cason's Fine Meats, Champions Barbershop and greenHAUS gallery are all family-owned, family-friendly businesses. The owners––Theotis "Uncle Theo" Cason, Jamaal Lane, and Cole and Dayna Reed––offer different products and services, yet they all value the importance of cultivating community.