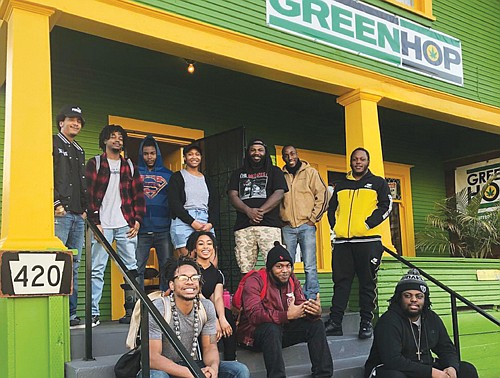 A block party Saturday in northeast Portland will support the local dispensary Green Hop as it continues teaching classes for jobs in the cannabis industry for communities of color most affected by past criminalization of marijuana. Local emcee Fountaine will headline.
Stories this photo appears in:

Dispensary puts emphasis on careers, neighborhoods
A local hip-hop themed dispensary is once again holding a block party in part to emphasize efforts by local African Americans displaced by gentrification to return to their historic neighborhoods and to raise donations to continue career programs geared to communities of color most impacted by cannabis prohibitions in the past.