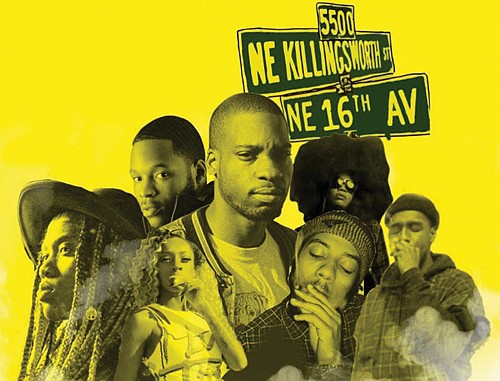 Fountaine (center) will headline the local dispensary Green Hop's second annual free block party near Northeast 16th and Killingsworth, on Saturday, Aug. 17 from 1 p.m. to 9 p.m. The party honors a movement to reverse gentrification in historically African American neighborhoods and raise money for teaching communities of color to enter the legal cannabis market.
Stories this photo appears in:

Dispensary puts emphasis on careers, neighborhoods
A local hip-hop themed dispensary is once again holding a block party in part to emphasize efforts by local African Americans displaced by gentrification to return to their historic neighborhoods and to raise donations to continue career programs geared to communities of color most impacted by cannabis prohibitions in the past.