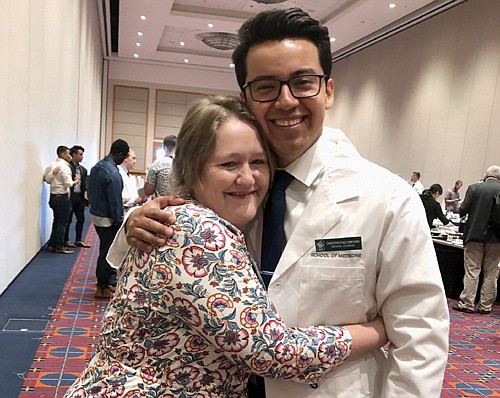 Christopher Ponce Campuzano, an OHSU medical student from the Class of 2023 gets a hug from mentor Carolyn Zook, a member of the undergraduate medical education program team. Campuzano is the first immigrant of Deferred Action for Childhood Arrival status in the school's most racially diverse incoming class.
Stories this photo appears in:
OHSU welcomes most diverse class ever
Oregon Health and Sciences University is celebrating an incoming class of future medical doctors that is the most racially diverse group in school history.