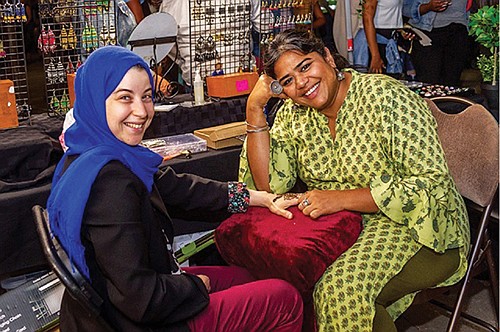 The Beaverton Night Market Bazaar takes place in Beaverton's Old Town on Fridays, Saturdays and Sundays through Dec. 22. A winter extension of Beaverton's summer international night market, the bazaar will feature local vendors specializing in international craft and merchandise.
Stories this photo appears in:

New multicultural market in Beaverton
One-of-a-kind arts and craft merchandise from nearly 30 emerging small business owners representing cultures across the world are featured.