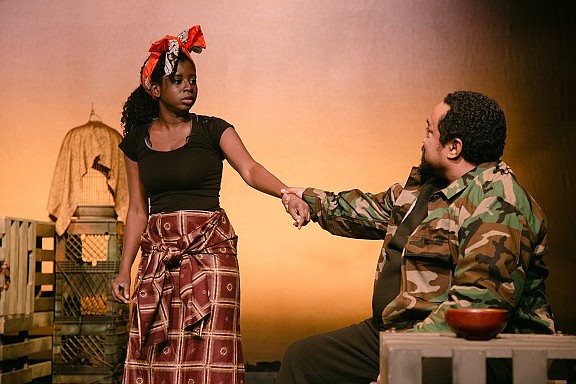 Julet Lindo plays Sophie and Bobby Bermea plays Osembenga in 'Ruined' the Pulitzer prize winning play by African American playwright Lynn Nottage, now playing through Sunday, Dec. 8 at Profile Theatre, 17 S.E. Eighth Ave.
Stories this photo appears in:

Pulitzer prize winning play at the Imago Theater
Play tells the story of Mama Nadi, whose brothel serves soldiers and includes women brutalized by the Congolese war.