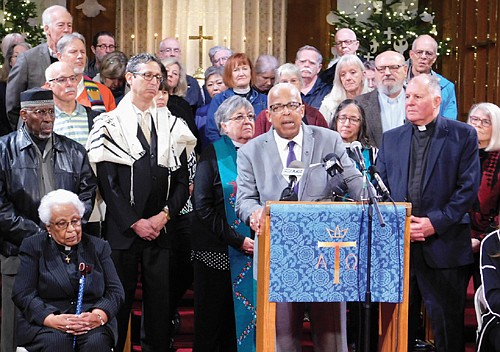 Rev. LeRoy Haynes of northeast Portland's Allen Temple CME Church shares his thoughts among a group of religious leaders from all over Portland who gathered on Monday to announce and show support for a new effort at reducing gun violence in Oregon, a new voters initiative petition to ban the sale of semi-automatic guns and large capacity ammunition magazines. Kicked off at Augustana Lutheran Church, also in northeast Portland, the new Lift Every Voice campaign will gather signatures in hopes of making the ballot for next year's November presidential election.
Stories this photo appears in:

New effort to ban assault style rifles and large ammo clips
Local leaders determined to get gun control on November ballot.