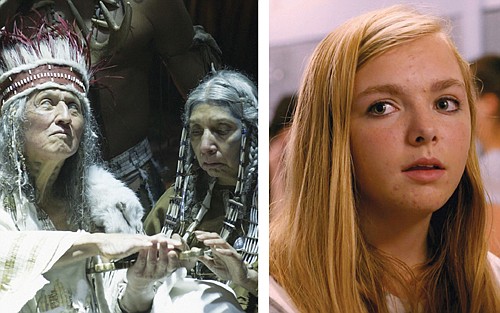 The unearthing of a long-vanished Canadian village brings new reverence for Native American ancestors and connections across generations in Francois Girard's 'Hochelaga, Land of Souls' (left). Elsie Fisher conveys the anxiety and insecurity of adolescence in 'Eighth Grade.'
Stories this photo appears in:
The third on my list of the best films of 2018, "Hochelaga: Land of Souls," didn't have a U.S. theatrical release and is available for streaming only in Canada. I saw it at the Portland International Festival and actually had the DVD shipped to me via the Canadian branch of Amazon's platform so that I could watch it again.