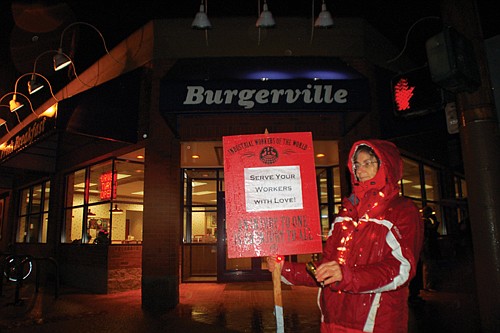 Edith Gillis pickets in front of the Hawthorne Burgerville days after it won federal recognition as a unionized shop.
Stories this photo appears in:

Fast food employees grow movement for rights, wages
Burgerville employee James Curry is on the front lines of a successful fight for workers rights and livable wages and he expects more victories in the New Year. Portland made history when workers at three area Burgerville restaurants voted last year for collective bargaining rights, the first fast food restaurant chain in the nation to have unionized employees.