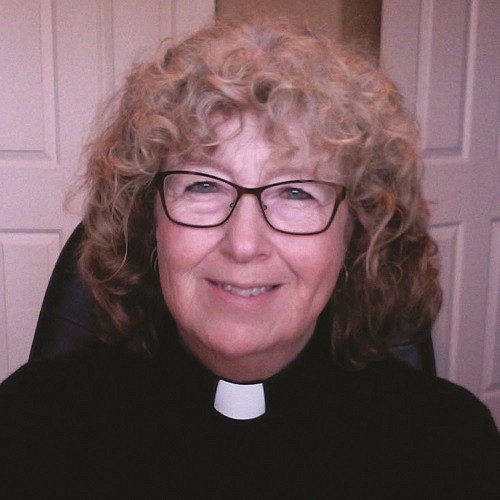 Rev. Barbara Nixon, who serves First United Methodist Church in Corvallis, was arrested for the first time as one of three faith leaders who refused to move from the vehicular entryway of the local Immigrant and Customs Enforcement office in Portland, in early August. The move was done as a civil disobedience measure to get asylum seekers locked in a federal prison in Sheridan, Or., to be released.
Stories this photo appears in:

Like King, immigration advocates use civil disobedience
When 124 asylum seekers were detained in a federal prison in Sheridan last summer after being caught up in President Donald Trump's zero tolerance immigration policy, civil rights groups, lawyers, activists, and faith leaders took steps to help get all of them out of lockup and bring light to the issue.