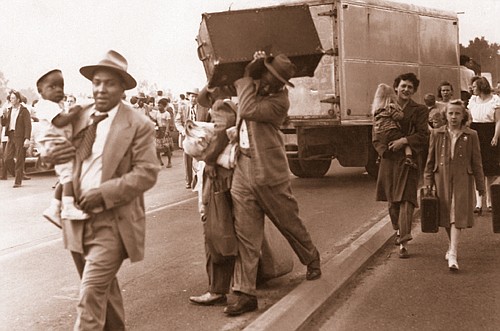 People carry what they can during an evacuation of Vanport as Columbia River floodwaters pour into the town just north of Portland from a broken railroad levy on May 30, 1948. Soon the entire town would be washed away. The Vanport Mosaic project is sharing oral histories from of life in Portland during the time and over the course of Portland's African –American history.
Stories this photo appears in:

Vanport Mosaic presents living archives
Using archival footage, historic photographs and compelling first-person narratives, the Vanport Mosaic invites the community to join them for a free screening of oral history documentaries, part of a living archive that traces the story of Portland African American community from the 1940s to 1970s.