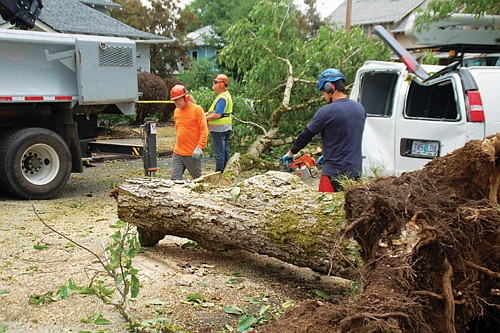 Tree cutting crews clean up the damage after a rare tornado toppled a tree across the back of a parked van in the Vernon-Alberta neighborhood of northeast Portland early Monday night. Several homes were also damaged. But amazingly, no injuries were reported.
Stories this photo appears in:

Rare EF-0 twister leaves path of destruction
Power was restored and debris began to be cleared for northeast Portland residents Tuesday morning after an extremely rare tornado uprooted several trees, damaged vehicles and houses, and cut off power for over 2,000 people early Monday evening.