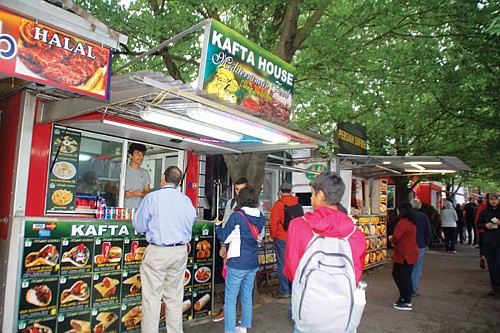 Chefs were thanking customers last week at the iconic food cart pod at Southwest Alder and 10th Avenue, downtown, as they served up last meals before clearing out to make room for the construction of a new Ritz-Carlton hotel. City officials and private donors are trying to secure another place for some of the carts a few blocks away at the North Park Blocks.
Stories this photo appears in:
Group offered help on new location
Some of the food carts of the iconic Alder Street Food Cart Pod, downtown, have found a temporary home in the old downtown Post Office parking lot, thanks to an anonymous donation that covered towing costs and support from the city, with the hopes of securing a new permanent home along the North Park Blocks.