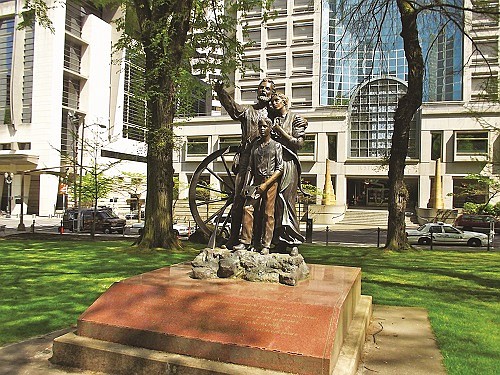 A bronze monument in downtown's Portland's Chapman Square installed in 1993 commemorates the 150th anniversary of the Oregon Trail by depicting a white pioneer family - father, mother, and son - at the end of their journey. Author Cynthia Culver Prescott says it also enshrines white cultural superiority as well as gender stereotypes.
Stories this photo appears in:

Author traces monuments enshrining stereotypes
As many Americans debate the fate of Confederate monuments, The Promised Land statue stands hidden in plain sight in Portland's Chapman Square.