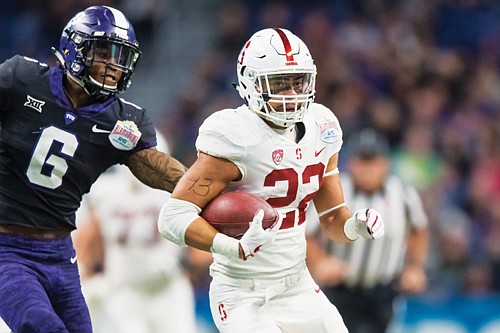 Cameron Scarlett (22), a star running back at Stanford University, grew up in northeast Portland where he attended Holy Redeemer School and played football for Central Catholic. He just completed a breakout year at Stanford. Portland writer and native son Paul Marshall Jr. writes on his plans for the future both on and off the field.
Stories this photo appears in:

Carving a path on and off the field
Whether as a running back for Stanford University or as a student preparing for his future, Cameron Scarlett has always been carving his own path.