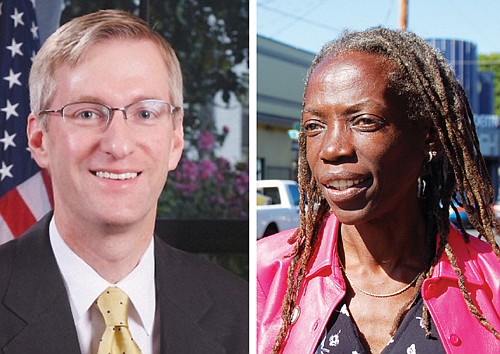 Ted Wheeler (left) and Jo Ann Hardesty.
Stories this photo appears in:

Also backs street response proposal by Hardesty
Albina Vision would receive $75,000 under Wheeler's proposal, for outreach—also a new item. The diverse group of backers of Albina Vision previously gained the support of the mayor and Metro Council President Lynn Peterson.