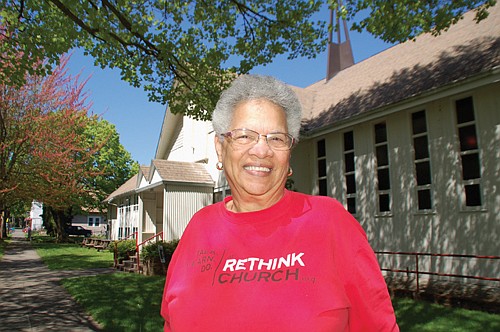 Trudy Pollard, 71, a lifelong resident of the Woodlawn Neighborhood, is part of a group of community advocates trying to keep the former Woodlawn United Methodist Church property at Northeast 15th and Dekum in public service use. A home to Albina Head Start for generations and another non-profit, residents of the inner city neighborhood fear the site will be sold away and lost to gentrification.
Stories this photo appears in:
Woodlawn wants community use; fears more gentrification
Albina Head Start Executive Director Ronnie Herndon and a representative for the Deliverance Center told the Portland Observer that an outreach to the commercial market raises alarm bells for them, since both nonprofits were still waiting to get answers to their inquires to purchase the property.