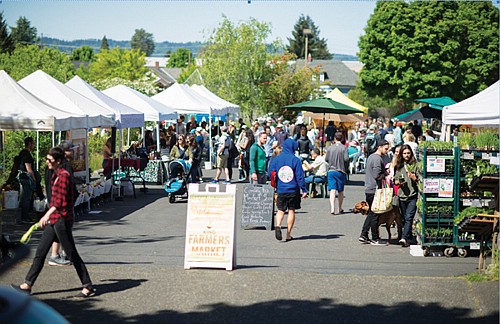 Neighborhood farmers markets are starting to open for the season, including the King Farmers Market each Sunday from 10 a.m. to 2 p.m. at King School Park in northeast Portland. As in past seasons, shoppers eligible for SNAP benefits will be able to get dollar-for-dollar matches at the King Market and at the Kenton and Lents Famers Market when they open in June.
Stories this photo appears in:

King and other weekly markets coming on line
Springtime heralds the opening of Portland Farmers Market's across the city and that means four neighborhood weekly markets are coming on line for the season.