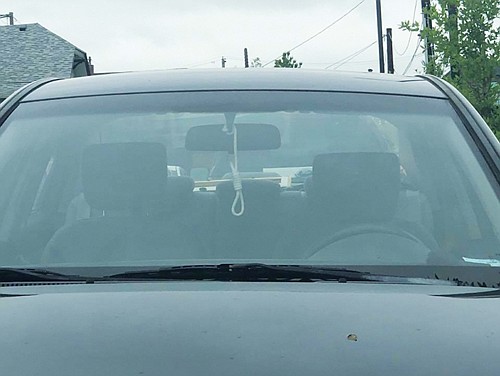 A miniature noose is found hanging from a car's rear view mirror in the parking lot of the Natural Grocers on Northeast Martin Luther King Jr. Boulevard. Neighbors traced the image to a manager at the store and posted it online.
Stories this photo appears in:

Racist emblem traced to store worker's auto
In a response to the Portland Observer on Tuesday, Natural Grocers spokesperson Amber Dutra would not confirm the employee was the manager, but expected to have more information in the next 48 hours pending an investigation by the company.