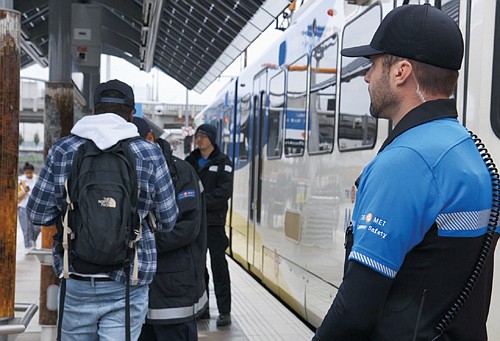 TriMet is making the case for more fare inspectors. Teams will work in specific areas to enforce TriMet code and for an added presence of security on board.
Stories this photo appears in:

Others see fare inspectors as part of the problem
Some activists are calling for a fareless transit system.