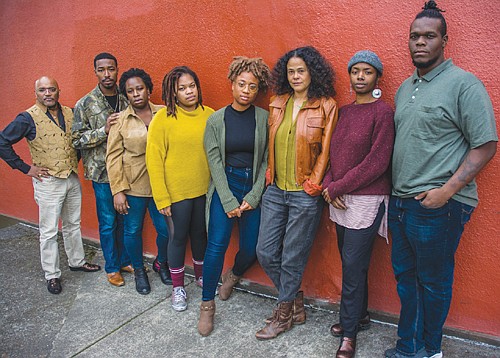 A local group of actors raised their voices to collaborate with Portland playwright Damaris Webb to write the script and then perform in "SOUL'D: The Economics of our Black Body" a new play that delves into the economic dreams and realities for black Americans, coming Thursday, Nov. 14 to Nov. 24 to the Interstate Firehouse Cultural Center. They are (from left) are Ken Dembo, La'Tevin Alexander, Shareen Jacobs, Catherine Braxton, Tyharra Cozier, Webb, Sydney Jackson and Auntais Faulkner.
Stories this photo appears in:

Actors contribute to script in new play
The play investigates the narrative of the American economic dream for black Americans, drawing from many sources.