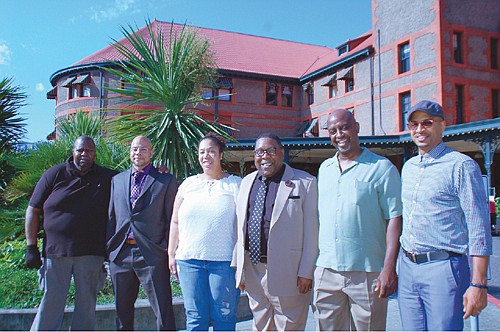 Board members of the newly formed Black American Chamber of Commerce gather at historic Union Station after a meeting last month to adopt bylaws. The board members pictured are Theo Cason (from left), Jesse Hyatt, Lené Hopson, E.D. Mondaine, John Tolbert and Antjuan Tolbert.
Stories this photo appears in:

Black Chamber of Commerce fills a void
A new chamber has been formed, the Black American Chamber of Commerce, which promises to provide resources, scholarships and assistance to its members.