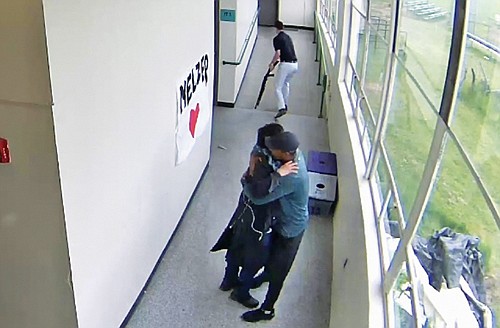 Surveillance video from Parkrose High School shows Parkrose coach and security guard Keanon Lowe holding a student in an embrace after disarming him of a shotgun during an incident last May. Lowe handed the gun to another teacher who is seen taking it away from the scene.
Stories this photo appears in:

Keanon Lowe awarded nation's highest civilian award
Keanon Lowe, the former Parkrose High School coach and security guard who disarmed a distraught student at the school last May to avert a school shooting has been awarded the Citizen Award honor from he Congressional Medal of Honor Society.

New video shows humanity of hero coach
Standout athlete wanted to give back to community