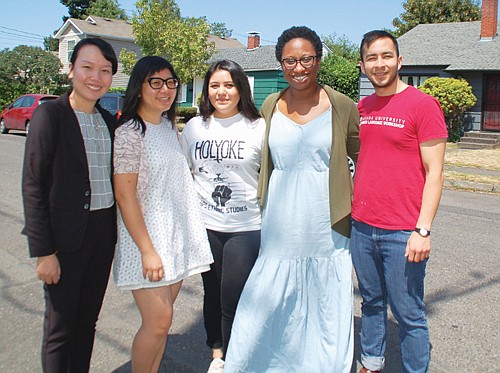 Community Alliance of Tenants Executive Director Katrina Holland (second from right) and members of her staff reach out to explain new tenant and landlord laws in Portland area and statewide while advocating for low-income tenants and other people renting homes and apartments. The other CAT team members pictured (from left) are Thuy Phan , Dung Ho, Violeta Alvarez and Ostin Merkle-Lawler.
Stories this photo appears in:

Alliance reaches out to explain new rules, regulations
Tenant and landlord laws have undergone some dramatic changes both in Portland and statewide.