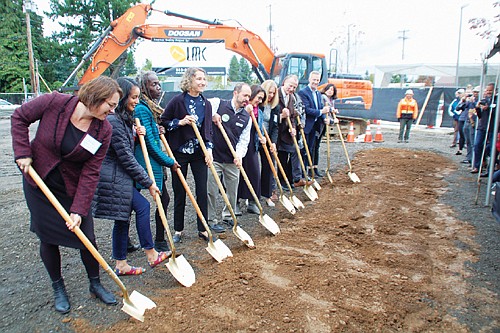 A groundbreaking for Halsey 106, a new six-story housing complex coming to the Gateway neighborhood of northeast Portland, draws several public dignitaries on Friday, including Mayor Ted Wheeler and City Council Member Jo Ann Hardesty. Designed to help Portland's housing crises, the construction will create 52 new affordable housing units and provide a new public services headquarters for Human Solutions, a nonprofit.
Stories this photo appears in:

Major housing complex to provide affordability, public services
A unique new addition is coming to Portland's much needed affordable housing stock.