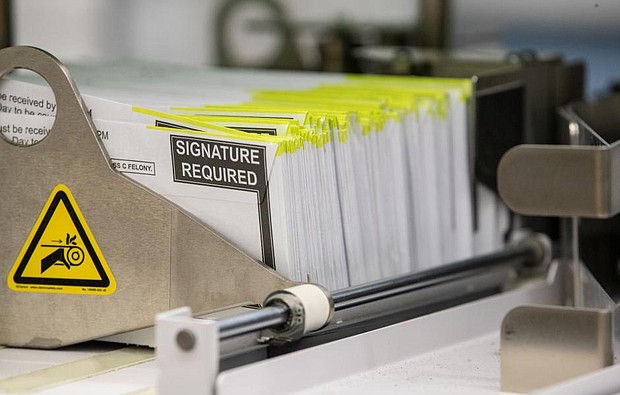 Oregon's vote-by-mail election for the May 19 Primary will go on as scheduled despite the coronavirus health crisis. You can stay home, stay safe and vote-by-mail — this year, the postage will be free.
Stories this photo appears in:

State prepares mail ballots; this time postage will be free
Thanks to Oregon's well-established vote-by-mail system, the upcoming May 19 primary won't be moved because of the coronavirus pandemic, Tim Scott, Multnomah County Elections Director declared Friday.