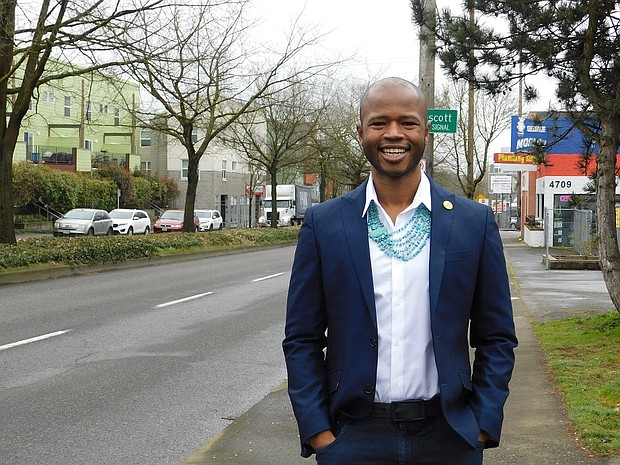 Steeped in Portland political activism for a decade, Cameron Whitten is stepping up to run for elected office by seeking a seat on the Metro Council in the upcoming May 19 Primary. Metro is a regional government which manages growth, infrastructure and development issues that cross jurisdictional boundaries. Whitten most recently served as executive director of the nonprofit Q Center and is founder of the racial justice nonprofit Brown Hope.
Stories this photo appears in:

Position has no incumbent in crowded field
When Cameron Whitten moved to Portland at age 18, he had no place to live and no resources, but a local nonprofit with a long history of helping homeless youth took him in. Now he wants to give back and is running for the District 5 seat on the Portland Metro Council, a regional government serving Multnomah, Clackamas and Washington counties.